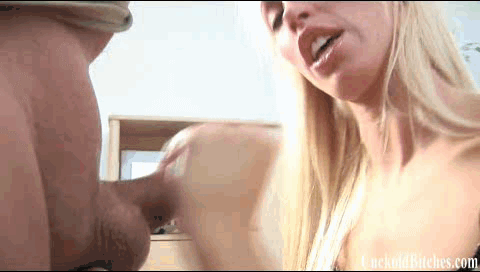 All the boys are rock hard for Cassie, the hot young blonde Princess of their filthy dreams. You married her because she's fun and sexy but you failed to notice that she also flirts outrageously with virtually every single man she meets. With an insatiable appetite for sex she is a born cocktease and a natural cuckoldress. Today she's made a video for you to watch. It shows Cassie sucking off another man's dick, who also just happens to be one of your friends. So fucking hot as she dishes out the verbals, when she's not ramming his throbbing cock down her greedy little throat.
Is Cassie proving to be too much of a tease for you. Is she being too mean when she tells you how much bigger his cock is? She wants you to be ok with this.
See the Cuckolding Bitches here. Let them tease the fuck out of your submissive little balls.